IGVC
From RoboJackets Wiki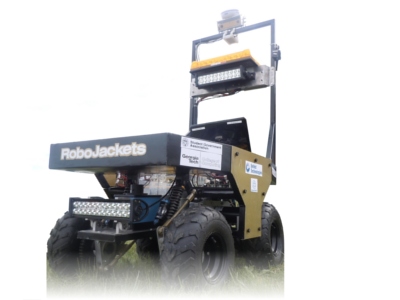 The Georgia Tech RoboJackets IGVC team will compete for the eleventh time in the Intelligent Ground Vehicle Competition this summer. (June 3-6, 2016)
Announcements and discussions will take place on the IGVC mailing (Subscribe).
Documentation
2016 Documentation
Past Competitions
Meeting Times
We meet in the Student Competition Center (Building on 14th street).
Wednesdays -- 5:45 - 9 pm
Sundays ------ 3:45 - 7 pm
Please note meeting end times are approximate. Meetings often run as much as 30 minutes longer than scheduled.
Meetings will sometimes be held at various locations on the main GT campus. These will be announced on the mailing list ahead of time.
Links